Loyalty Scheme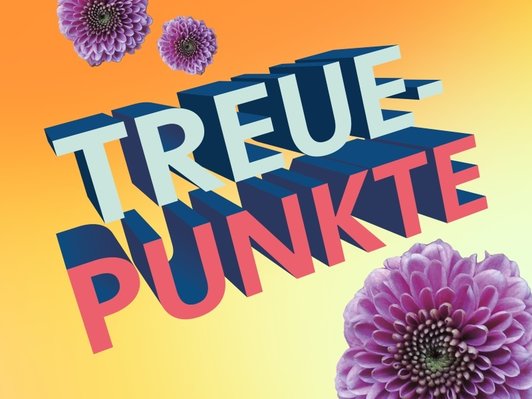 COLLECT LOYALTY POINTS
Your loyalty pays off!
With our free loyalty scheme you benefit every time you buy a ticket: for every CHF 100.– spent two points are placed in your account for which you will receive a credit at the end of January. Every point is worth CHF 1.– .
In addition on your 12th visit to the theatre, you can take one other person to the performance with you free of charge!*
All visitors to the theatre are eligible to take part in the loyalty scheme: subscribers, Halbtax holders and occasional visitors.
Send us your e-mail address and you can receive other surprises and special offers such as:
2-for-1 offers
Exclusive rehearsal visits
Extra loyalty points
Discount codes
---
HOW TO REGISTER FOR OUR LOYALTY SCHEME
Register HERE in our online Ticketshop. Under «Your Interests» you will be asked whether you wish to participate in the loyalty scheme. By choosing «yes» you will be included in the loyalty scheme in future.
Are you already registered with the online Ticketshop but not sure whether you are already taking part in the loyalty scheme?
When you are logged into the Ticketshop with your user i.d. you can check at «My Account» / «Account settings» / «Profile» whether you have answered «yes» to the question «Do you want to collect loyalty points?».
All new online registrations are entered into a draw to win a behind the scenes tour of Theater Basel.
---

* The loyalty scheme is linked to you personally. What counts are the number of performances you have visited in the season, not the number of tickets you have bought. The free ticket for your guest to accompany you to the 12th performance you attend is not valid for premieres or special events. It is valid in the same price category as the ticket you have bought. We cannot guarantee that you will be seated together.