Theatre Studio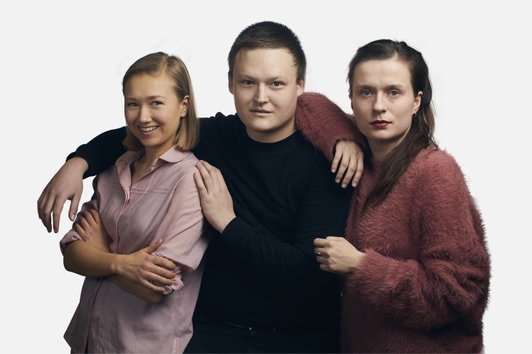 PRACTICAL SEMESTER FOR THREE ACTING STUDENTS AT
BERN UNIVERSITY OF THE ARTS
Starting in 2018 / 2019 three young acting students from Bern University of the Arts (HDK) will join Theater Basel's acting company for a period of six months. They will appear in two productions within the repertoire and also work with experienced resident directors and acting colleagues on two roles or scenes that can subsequently be used as audition pieces.
The idea behind this project is to provide an early «reality check». These aspiring actors should have the chance to leave behind the protected space of the university for a limited period, familiarize themselves with day to day work in the theatre while they are still studying and receive artistic stimuli from outside the curriculum. At the same time the university will also maintain its teaching programme.
Unlike other models, this acting studio will be confined quite deliberately to one semester of practical work. In order to ensure that all the students in a year group are able to experience a practical semester, Bern University of the Arts will co-operate not only with Theater Basel but also with the Konzert Theater Bern and Theater St. Gallen.
This season we welcome Steffi Friis, Philip Neuberger and Wanda Winzenried to the ensemble.