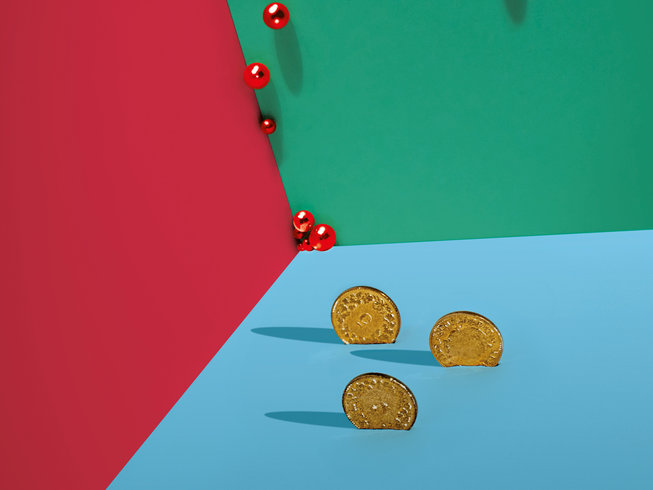 The Threepenny Opera
A cross art-form collaboration produced by the theatre and opera departments
Play by Bertolt Brecht with music by Kurt Weill
Recommended ages: 12 and over
«See the shark with teeth like razors. All can read his open face.» With the legendary «Ballad of Mac the Knife» and 21 other songs «The Threepenny Opera» started a new genre of musical theatre. Written for 22 instruments, played by a nine-piece salon orchestra and sung by actors, the music combines elements from tango, jazz and fairground music. Kurt Weill created a musical language that used the tools of entertainment to practice social criticism. Bertolt Brecht's dashing adaptation of the «Beggar's Opera» contrasts two prototypes of capitalist order: Macheath, known as Mac the Knife, the charismatic boss of a London gangster organization and Jonathan Peachum, proprietor of the company The Beggar's Friend. «The bourgoisie's liking for robbers» – according to Brecht – «is based on an error: that a robber is not a bourgeois. This error has spawned a further error: that a bourgeois is not a robber.» We watch «the beggars begging, the thieves thieving and the whores whoring». Mac the Knife is betrayed not by the monopoly capitalist Peachum, whose daughter Polly he marries, nor by the Police Chief Brown, with whom he shares youthful memories and business interests, but by the prostitutes he visits every week in their brothel – led by his spurned lover Pirate Jenny. Because mankind as a product of social and economic relationships is corrupt and motivated by love despite itself. In this way Brecht demonstrates the criminal nature of bourgeois society and the urgent need for it to change.
The director and screenwriter Dani Levy, who has achieved great success with critics and audiences alike with films such as «Go for Zucker» and «The World of the Wunderlichs», returns with «The Threepenny Opera» to the city of his birth and the place where he first worked in theatre. The musical director is the multi-award-winning composer and conductor Johannes Kalitzke.
---
Presenting Sponsor: Novartis
Artistic Direction
Musical Director
Direction
Dramaturge
Constanze Kargl
Juliane Luster
Es spielt Basel Sinfonietta.
Preisstufe VII
Recommendation
The Flower of Hawaii

Operetta by Paul Abraham

The Rake's Progress

Opera by Igor Stravinsky

La Traviata

Opera by Giuseppe Verdi